To expedite your check-in process, please download, print and fill out the forms below. Please give all completed forms to the receptionist when you arrive. You can download the forms individually, or choose the "Download All Forms" link.
Patient Forms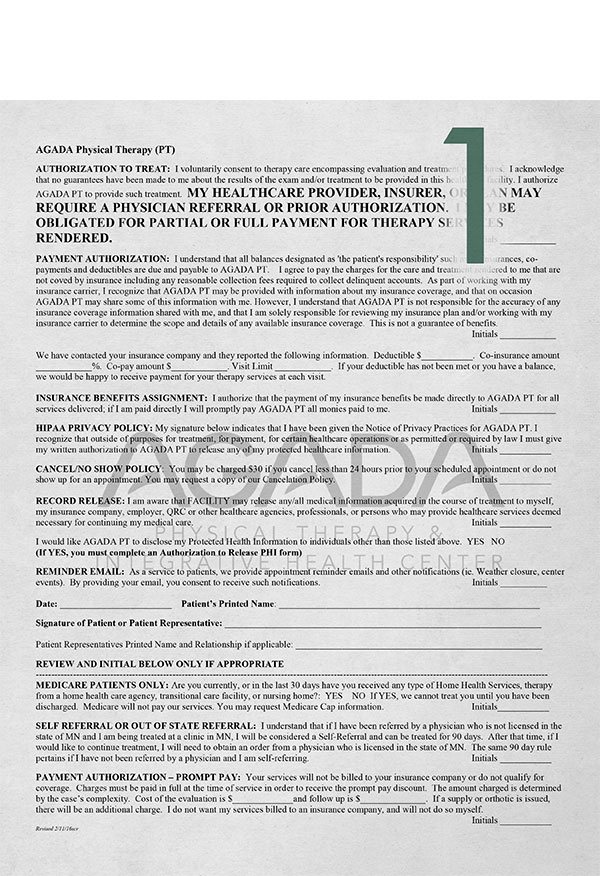 This form covers payment, insurance benefits assignment, and privacy policy authorizations as well as AGADA's appointment cancel/no show policy.
This form is all about getting us to know your physical pain and limitations better so we can build your goals and get you moving again.
This form is a list of your current medications and nutiritional supplements.
If you prefer to download all patient forms as one easy-to-print PDF document, please follow this link.
MD Referral Form (For Doctors Only)
This form is for doctors who are referring patients to AGADA Physical Therapy.